Online - Business English Intensive
An intensive 2- week online course to prepare you for the international business environment.
Develop communication skills specifically for the business world and for the modern international workplace.

Practise the language commonly required for company operations in a wide variety of simulated scenarios: meetings, presentations, trade fairs and many others.

Study online with other, like-minded international students who also want to get ahead in the world of international trade and commerce.

Participate in realistic activities in our online classroom to develop confidence in using Business English so that you feel comfortable delivering speeches, directing meetings or presenting research.

Our experienced and focused teachers will ensure that you achieve your maximum potential.
KEY POINTS
Duration: 2 weeks
Start times: 2021
Level: Minimum Intermediate (B1)
Workload: 15 hours per week (online)
Class times: 10:00 - 13:00 (online)
Class size: maximum 15
Date
2021
5 - 16 July
6-17 September

Prices
€150 per week / €129 per week
+ €49 Registration Fee (2021)
What is INCLUDED?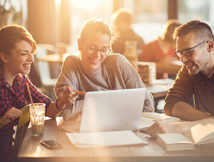 Live Classes (not pre-recorded)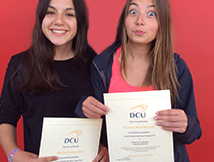 Course certificate & Digital book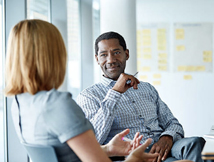 What will this course offer you?
Opportunities to develop language strategies that are indispensable for typical business interactions (appropriate register - whether that means small talk for networking or the more formal vocabulary and structure of a big presentation, interacting on the telephone or via the internet, and many others).
Simulations of real-life business situations which maximise the opportunity to practise multiple language and communication skills such as making arrangements, negotiating, problem-solving, prioritising, decision making, influencing and persuading, clarifying, making an impact and others..
Practice activities which test your ability to use English for the purposes of business.
An online course which is focused on five key areas: Business conversations, Meetings, Presentations, Telephone Exchanges and Email.
Who should attend this programme?
This short programme is recommended for students who:
need to learn and practise language structures and communication skills commonly used in standard business exchanges.
are interested in working in an international business environment in the future.
USEFUL INFORMATION
How can I book a course?
To apply for a course, please complete our online application form above on this page. Once received, our Registration Officer will contact you to confirm your programme and arrange payment.
How will the course be delivered?
The course will be taught using an online classroom platform with a combination of digital resources and directed study.
Accommodation
Flexible Accommodation Options including staying with an Irish family.