ENGLISH FOR ACADEMIC PURPOSES - SHORT TERM
Learn to use Academic English effectively! English for Academic Purposes.
Become familiar with the typical linguistic conventions (register, vocabulary and grammatical structures), as well as the compulsory codes of conduct associated with producing essays and research in third-level education.
Practise the texts which will support your work or study in academic institutions (presentations, dissertations, citations and reference lists, to name a few).
This is a short introductory course aimed at students who have at least a B2 level of General English but very little previous experience of academic English.
KEY POINTS
Duration: 3 weeks
Start times: 2021*
Levels: minimum Upper Intermediate
Workload: 20 hours per week
Class times: 8.50 - 12.50 or 13.30 - 17.30
Class size: maximum 15
Prices
Enquire by email niamh.omahony@dcu.ie
What is INCLUDED?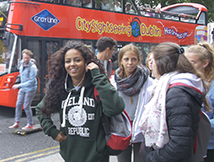 Extra classes and social programme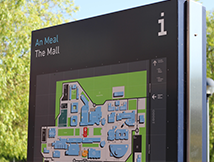 Access to University Facilities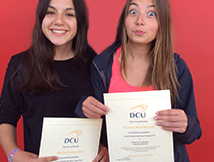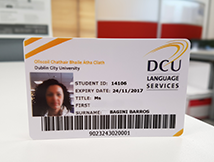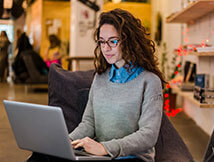 What will this course offer you?
The necessary linguistic resources and skills to facilitate working, studying and networking in academic contexts
Opportunities to practise giving academic presentations or structuring and producing academic essays
An understanding of university protocols with regard to necessary references and avoidance of plagiarism
Who should attend this programme?
The course is recommended for students who may consider studying a degree programme or study-abroad programme in an English-speaking university environment in the future, and who would like to learn how to:
identify and use the specialised style of English required for such academic contexts
successfully apply the protocols and conventions which characterise Academic English
USEFUL INFORMATION
How Can I Book a Course?
To apply for a course, please complete our online application form here .Once received, our Registration Officer will contact you to confirm your programme and arrange payment.
What types of accommodation can you arrange for me?
We have different categories of accommodation to suit all preferences. Please have a look at the accommodation section on our website for an overview.
Where is Ireland and Dublin Located?
Ireland is an island nation, located beside the United Kingdom in north-west Europe. Ireland has a population of 4.7 million people, of which 1.3 million live in the region of Dublin, the capital city.
Accommodation
Flexible Accommodation Options including staying with an Irish family.