Academic year programme - Long term
The Academic Year Programme (AYP) is an extended, cost-effective, and flexible English programme, ideal for those students who are looking for a long-term study option which includes more than one type of course. The programme caters for students of all levels. Students studying in the AYP courses take part in the General English courses but can transfer to an exam preparation course at no extra cost at different times during the year.
KEY POINTS
Duration: 25 Weeks
Starts: on any Monday throughout the year
Levels: Elementary to Advanced
Workload: 20 hours per week
Class times: 8.50am to 12.50pm or 13.30pm to 17.30pm
Class size: maximum 15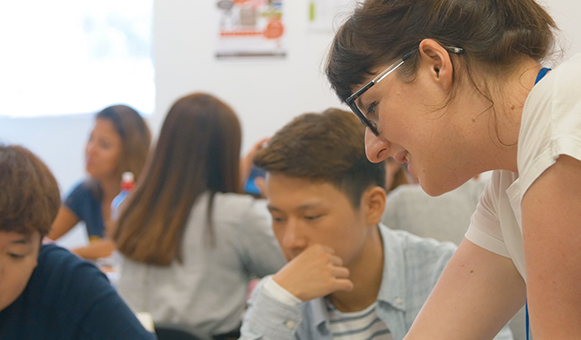 Prices
€4,250+ €65 Registration Fee
Please note: An examination fee of €210 EUROS applies to Non EU / Non EEA Students attending this programme. (GNIB Students) Insurance: €120 (optional)
What is INCLUDED?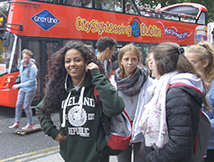 Extra classes and social programme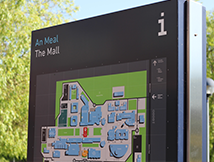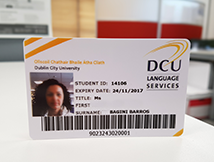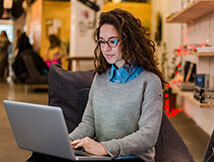 What will this course offer you?
Help students to deal confidently with a variety of authentic communication scenarios.
Maximize opportunities to practise newly-acquired language in a supportive environment
Enable students to use language in a spectrum of social, functional, domestic and international scenarios.
Provide students with autonomous learning strategies.
Offer students additional opportunities to study an exam preparation course of their choice, at a certain point during their study period in DCU.
Who should attend this programme?
This course is designed for students who:
Wish to commit to an extended period of intensive language study.
Would like a degree of flexibility and choice in their programme
May consider studying for a recognised international examination during their stay
USEFUL INFORMATION
How Can I Book a Course?
To apply for a course, please complete our online application form here .Once received, our Registration Officer will contact you to confirm your programme and arrange payment.
What types of accommodation can you arrange for me?
We have different categories of accommodation to suit all preferences. Please have a look at the accommodation section on our website for an overview.
Where is Ireland and Dublin Located?
Ireland is an island nation, located beside the United Kingdom in north-west Europe. Ireland has a population of 4.7 million people, of which 1.3 million live in the region of Dublin, the capital city.
Accommodation
Flexible Accommodation Options including staying with an Irish family.