English For Family (parents + children)
Bring your family to our "family"
Experience the sights, scenery and tourist attractions of Ireland as a family group.
Study with other parents attending the same programme.
Spend time with other families enjoying the same unique Irish experience.
KEY POINTS
Duration: 1- 5 weeks
Start times: June and August 2021
Level: All levels (children) / Pre-Intermediate to Advanced (Parents)
Age: 6 and above
Workload: 20 hours per week
Class times: 08.50hrs to 12.50hrs Monday to Friday
Class size: maximum 15
Date
2021
12 June to 19 June 2021
19 June to 26 June 2021
8 August to 15 August 2021
15 August to 22 August 2021
22 August to 29 August 2021
If you have any questions, you can also contact us by email: englishforfamily@dcu.ie
What is INCLUDED?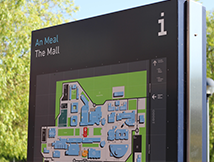 Access to University Facilities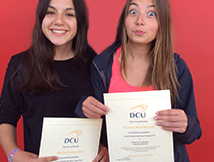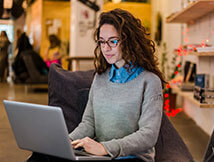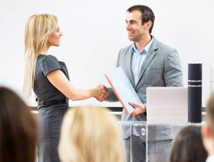 Enjoyable Family-Centered Activities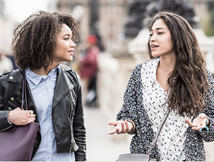 Stay at Apartments close to the DCU Campus
What will this course offer you?
The chance to combine a family holiday with a unique opportunity to improve your English
The opportunity to relax and focus on your own learning knowing your children are safe and enjoying fun-filled classes in English with children of a similar age
Together, you will have the opportunity to embrace the welcoming Irish culture.
Who should attend this programme?
This course is recommended for students who:
Families who would like to combine a short holiday to Ireland with an opportunity to study the English language
Parents who want to study English in Ireland at the same time as their child/ children
USEFUL INFORMATION
What types of accommodation can you arrange for me?
We have different categories of accommodation to suit all preferences. Please have a look at the accommodation section on our website for an overview.
Where is Ireland and Dublin Located?
Ireland is an island nation, located beside the United Kingdom in north-west Europe. Ireland has a population of 4.7 million people, of which 1.3 million live in the region of Dublin, the capital city.
Where is DCU Language Services Located?
DCU Campus is located in a safe residential area from 5 km to the Dublin City centre and 7 km to the Dublin airport. Direct bus routes just off of DCU Campus leaving for both the airport and the City centre regularly. Our address is DCU Language Services – Office VGB11, Dublin City University, Dublin 9 – D09 NA55.
Accommodation
Flexible Accommodation Options including staying with an Irish family.