Online Pre-sessional English: University Pathway
Get to grips with the skills you'll need for your university course! 
In 2021, the pre-sessional course will be delivered using a mixture of live online lessons and self directed study.
Intense focus on the distinct features of Academic English, with a view to understanding lectures, giving presentations and undertaking research.
Understand how academic texts and lectures are constructed, from introducing a topic to critically analysing different points of view, as well as presenting your own empirically based research and justifying your own conclusions.
Master academic protocols in written and verbal communication, including the indispensable academic skills of referencing correctly, drawing up bibliographies and presenting new research.
In 2021, the pre-sessional course will be delivered using a mixture of live online lessons and self directed study. Students will interact with their teacher and classmates on a daily basis. Support and access to your tutor will be available with opportunities for one to one interaction. All resources will be provided digitally. Students will submit homework assignments and project work online.
KEY POINTS
Duration: 5 or 10 weeks
Start times: June & July 2021
Levels: IELTS 6.0 - 6.5
Workload: 20 hours per week
Class times (Irish Time): 10.00 - 13.00 (online)
Class size: maximum 15
Date
2021
14 June - 20 August 2021 (10 weeks)
19 July – 20 August 2021 (5 weeks)
Prices
€2,800 (online programme - 2021)
€1,400 (online programme - 2021)
What is INCLUDED?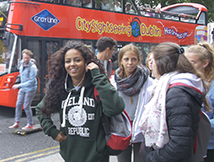 Extra classes and social programme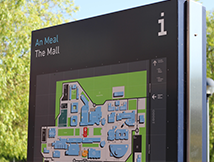 Access to University Facilities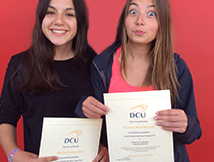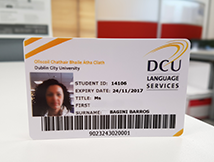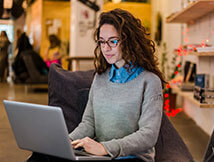 What will this course offer you?
A supportive learning environment in which you will systematically analyse and master the features (grammar, structures and register) of Academic English
The confidence, critical skills and analytical tools needed to study on undergraduate and postgraduate programmes
The chance to study alongside other international students and build a study network, either within your own discipline or branching out into other fields
An understanding of academic conventions and codes of conduct, covering such topics as originality in research produced, citation and other methods of attribution
Who should attend this programme?
This course is recommended for students who:
are about to enter third-level education and who need to master the invaluable conventions, structures and register of Academic English
want to master the specific linguistic requirements associated with academia
USEFUL INFORMATION
How Can I Book a Course?
To apply for a course, please complete our online application form here .Once received, our Registration Officer will contact you to confirm your programme and arrange payment.
What types of accommodation can you arrange for me?
We have different categories of accommodation to suit all preferences. Please have a look at the accommodation section on our website for an overview.
Where is Ireland and Dublin Located?
Ireland is an island nation, located beside the United Kingdom in north-west Europe. Ireland has a population of 4.7 million people, of which 1.3 million live in the region of Dublin, the capital city.
Accommodation
Flexible Accommodation Options including staying with an Irish family.