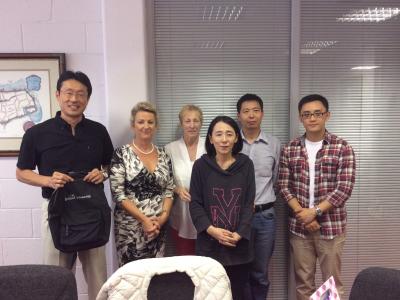 Becoming a DCU LS Partner
Local partners play an important part in providing services to international students in their own langauge and local time zone.
To enquire about partner cooperation please email english.courses@dcu.ieand specify the following information:
Countries you work in
Sectors you specialise in
Details of the specific services you offer to students and partner universities
Detail institutions you represent in Ireland and UK
Detail the number of students you sent to Ireland and UK in the previous year
Why you want to work with DCU
You can see our Partner Terms and Conditions here.
Government Scholarships for Students – We welcome applications from students who receive sponsorship from their Government for English language courses. Please ensure to send us a 'Letter of Financial Guarantee' during the application process. This should be sent to english.courses@dcu.ie and marked clearly with the student's name and course dates.